MISSIONS 2023 / 2024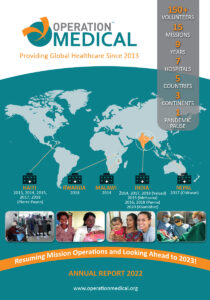 Operation Medical is currently reviewing locations for our missions in 2023 / 2024.
Please check back frequently and follow us on Facebook for updates.
We invite you to visit our Volunteer Page and scroll down to "Join A Mission Trip" to learn more about volunteering for an upcoming mission. Additionally, for more information, you may contact Operation Medical at info@operationmedical.org
or call 717-685-9199.