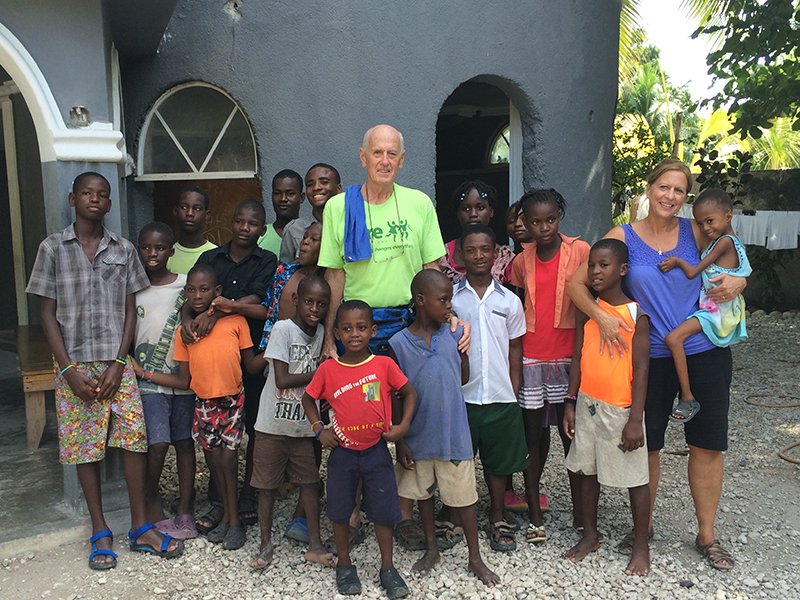 In October 2014 Operation Medical conducted its second surgical mission trip to Haiti. The team went to the Pierre Payen Hospital located approximately 2 hours from the city of Port- au- Prince. This year's mission team members saw the results of a cervical cancer screening program that was started in the past by Dr. Julie Bleyenberg in the past. Dr. Bleyenberg is one of Dr. Jeff Segil's partners at Dover Women's Health. The issue in Haiti is that even of a doctor or nurse took a pap smear, there is no way to get it read because no one is going to drive their own slide 1.5 hours to Port-au-Prince and pay for the pathologist to read the slide. While there are several recommendations worldwide for screening and treatment, one of the best is screening with acetic acid (vinegar) and if any lesion, treat with cryo (freezing of the cells) to prevent progression. This screening process seems to be seeing results and the prior work put into this program is really starting to pay off. It was satisfying to the Operation Medical team to know that maybe they really had an impact on these women's futures.
Mission Details and Participants
The medical/surgical mission was held at Pierre Payen Hospital from October 19 through October 31, 2014 under the leadership of Operation Medical's team leader Kenneth Goodhart, CRNA. In the words of Dr. Jeff Segil, "the Operation Medical team was welcomed with open arms by the Hospital and local staff and collaboration was excellent."
During the mission the team performed 40 surgeries including emergency procedures and performed 55 sonogram studies.
The 40 cases included:
Hydroceles
Hernia Repairs
Myomectomy
Circumcision for Phimosis
Vesico-Vaginal Fistula Repair
Hysterectomies • LEEP (5 by Dr. Segil)
Removal of Ureteral Stents
The 16 volunteers from Operation Medical included the following individuals:
Surgeons
Dr. Marc Northern – MS
Dr. John Reidell – PA
Dr. Jeff Segil – NH
Anesthesia
Ken (Chip) Goodhart, CRNA – PA
Dr. Teresa Northern – LA
Nurses
Patricia Clark, RN – NH
Regena Deck, RN – NH
Charmaine Garner, RN – PA
Dani Kennedy, RN – PA
Kathleen Routhier, RN – NH
Anne Tucker, RN – NH
Surgical Technologists
Holly Brown – ME
Elizabeth Finethy – ME
Ancillary
Tabitha Gagon, Sonographer – ME
Nikki Stocker , Lab Technician – PA
Jennifer Stoner, Pharmacist – PA