We are pleased to introduce "The New England Team" that will be joining the Haiti 2014 mission in October, 2014. This team is being led by Dr. Jeffrey Segil.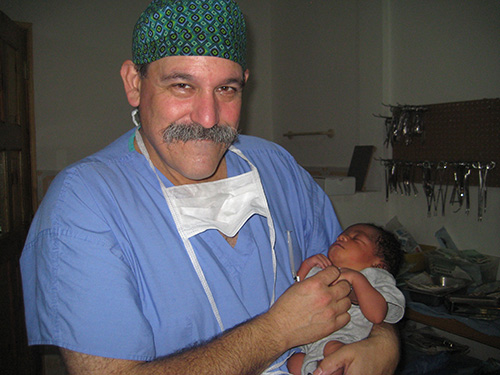 Dr. Jeffrey Segil is from New Hampshire and currently works for Dover Women's Health. He is an OB/GYN physician and is the President of Dover Women's Health. Jeff has over 30 years of experience and has participanted as a speaker on panels for Pfizer, Esprit, Norvatis, GSK and Bard Urologic. Jeff attended Hampshire College where he received his BA, Case Western Reserve University, where he received his Medical Doctorate, University Hospitals of Cleveland where he did his post-graduate training, and New England College where he received his Masters with a Healthcare Management Concentration. Jeff has received several awards during his career including Executive Chief Resident in 1996 and Resident Research Award in 1997.
In his spare time he enyoys sailing, skiing and cooking with his wife and children.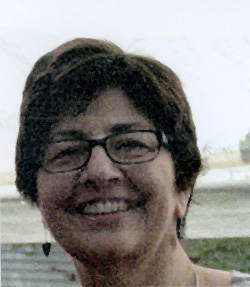 Kathleen Routhier, RN is also from Dover, New Hampshire and has 35 years of experience in the healthcare industry. Kathleen currently works at Wentworth Douglass Hsopital Birth Center as charge and staff nurse where she handles all aspects of care in an LDRP setting. She is responible for develpment and startup of the lactation services at Wentworth Douglass Hospital 2000 Program. This program has been successful in promoting and maintaining breastfeeding by offering support prenatally through classes and individual consultations, lactation visits during their hospital stay and through outpatient visits after discharge. Kathleen also developed and presented "Getting from Hospital to Home – Breastfeeding the Preterm Infant" and "What Every Physician Needs to Know About Breastfeeding".
Kathleen is currently enrolled in the BSN program at Franklin Pierce University in New Hampshire. She received her Associate Degree in Science – Physical Therapy and Associate Degree in Nursing from NHVTC in New Hampshire.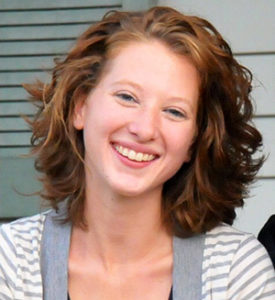 Elizabeth Finethy, Certified Surgical Technologist, presently works at the Maine Medical Center in Portland Maine. She specializes in total joint procedures and orthopedic trauma. Elizabeth has 4 years of experience in the healthcare industry and received her certification as a surgical technologist from Maine Medical Center School of Surgical Technology.
This is Elizabeth's second surgical/medical mission to Haiti!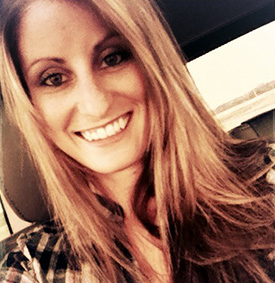 Holly Brown, Certified Surgical Technologist has over 7 years of experience in the healthcare industry and currently works at Maine Medical Center in Portland Maine. Her duties include scrubbing primarily with the orthopedic/genitourinary surgical cluster. Holly received her Surgical Technology Certification from Pima Community College in Tucson, Arizona and has many other certifications including Certified Laser Applications Specialist and AORN O.R. Protocol, HealthStream RepDirect.
Holly is a very active volunteer in her spare time and currently is a volunter as a Sunday school teacher and weekly childcare helper at East Point Christian Church and volunteers at the Journey Christian Church with meal preparation, service and clean-up.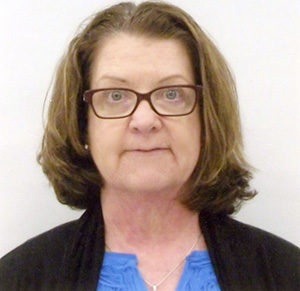 Patricia Clark, RN works at Wentworth Douglass hospital in Dover, New Hampshire and her PACU duties include recovering patients from anesthesia and monitoring patients until awake and stable and meet the criteria for discharge. She is proficient in airway management and assists with extubation of ventilated patients, airway removal and determines the need for supplemental oxygen while closely monitoring the patient for signs of respiratory distress. She is a Certified Post-Anesthesia Nurse and Certified Peri-Anesthesia Nurse.
Patricia has received the Wentworth Douglass Hospital Presidents award and was nominated for the New Hampshire Nurse of the Year Award. She attended NHVTC where she received her Associate Degree in Nursing and Franklin Pierce University where she received her BS in Nursing.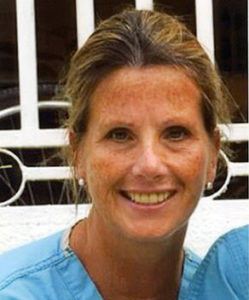 Regena Deck, RN is from Rochester, New Hampshire and currently works as an emergency room nurse/preceptor at Exeter Hospital in Exeter, New Hampshire. With over 12 years of experience, Regena has extensive experience with triage and assessment of patients and is competent in caring for multiple patient types in an Emergency Department setting range from pediatric to traumatic injuries. She currently has ACLS, CPR, BLS, PALS and TNCC certifications.
Regina received her Associate Degree in Nursing from Southern Maine Community College in South Portland, Maine and her MS in Nursing Education from Walden University in Baltimore, Maryland.
Volunteer work is not foreign to Regina. For the last 4 years she has worked with Partner's in Development where her duties include educating and leading multiple travelling emergency medical teams in post-earthquate Haiti, hosting, training and mentoring volunteer medical personnel including doctors, dentists, residents, physical therapists, nurses and nursing students and providing medical care to Hatian residents for chronic and emergent conditions. She also provides patient education in disease prevention and health maintenance.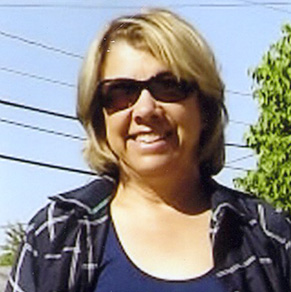 Anne Tucker, RN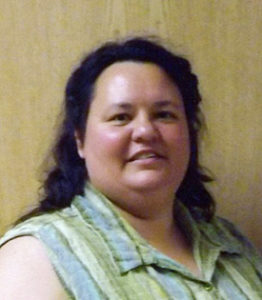 Tabitha Gagnon