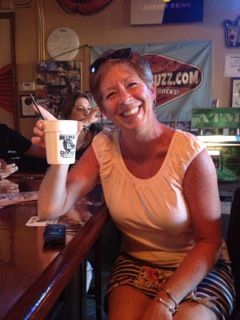 My name is Marybeth Connors. I have been a nurse for 33 years and currently I work in the Operating Room of a Pediatric Hospital in Wilmington, DE. In 2009 I realized one of my professional goals and participated in my first Medical Mission trip. That trip was to Haiti on a surgical trip to treat babies with hydrocephalus. I returned to Haiti in the immediate aftermath of the Earthquake as a member of a team sponsored by my employer. On that trip I spent two weeks living in the volunteer tent at the airport and working in the Operating Room. I subsequently returned to Haiti again with the hydrocephalus team and was fortunate enough to take along my daughter, a future nurse.
I am so grateful for the opportunity to participate in this trip to India.I am looking forward to experiencing health care in a different country and am excited by the prospect of sharing knowledge with colleagues in India.
Also joining the group for the first time Maryland Ferretti.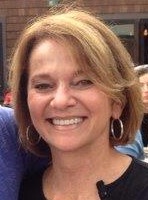 Maryland is a Paralegal with the law firm of Purcell, Krug & Haller, and is looking forward to her first medical mission trip. She is a respite caregiver with Hospice of Central Pennsylvania and a Camp Dragonfly counselor. She also volunteered at the Bethesda Mission and the Women and Childrens' Shelter. She is grateful for this opportunity to "pay it forward" (when someone does a good deed for you, you don't pay back; you pay forward, by doing good for others). She enjoys the gym, golfing, and spending time with family and friends.