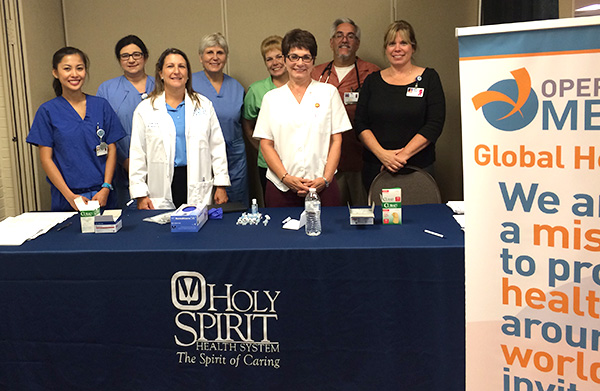 On Thursday, September 11, 2014 Operation Medical and Holy Spirit Hospital participated in a joint effort to administer flu vaccines to attendees of Project Homeless Connect. The Capital Area Coalition on Homeless held their fifth annual Project Homeless Connect, a public outreach to the homeless. Project Homeless Connect targets the hardest-to-reach men, women, teens and children who are in shelters, about to leave shelters or living in the street. The project offered flu shots and glucose, health and dental screening as well as childcare and pet care. Other services that were provided were meals and food distribution, connection to social security, hair cuts, mental health connections, drug and alcohol referrals and a connection to public welfare.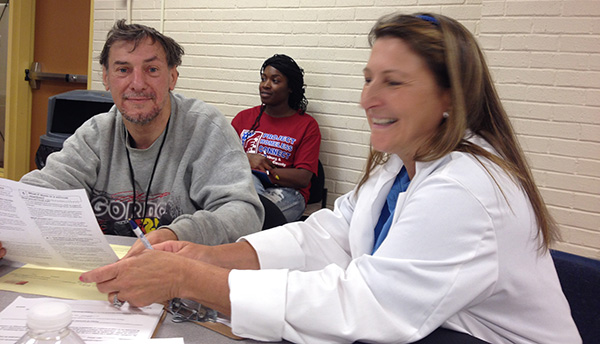 Holy Spirit Health System donated the vaccines and Operation Medical and Holy Spirit Hospital donated qualified nurses to screen and to administer the vaccines. This is the first time that Holy Spirit Hospital and Operation Medical joined in such a venture and the two groups hope to join again in such a venture in the future.
The participants from Operation Medical and Holy Spirit were Lisa Lewis, RN; Cheryl Sola, RN; Melissa Natividad, RN; Charmaine Garner, RN; Debi Rodkey, RN; Rena Effindiva, RN; Vanessa Garcia, RN and Diana Davidsion, CRNA. Much thanks goes out to these volunteers for participating in this endeavor.