Operation Medical has recruited very talented and experienced surgeons who will be joining Dr. Baker Henson on the Malawi Mission. These surgeons, will work with the local medical staff at Kamuzu Central Hospital.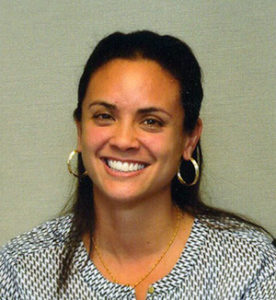 Dr. Julie Sofer is currently a plastic and reconstructive surgeon located in Bloomfield Hills, Michigan. Julie received her MS in Chemical Engineering from Michigan State University and Doctorate in Osteopathic Medicine from Lake Erie College of Osteopathic Medicine in Erie, Pennsylvania. Her plastic/reconstructive surgery fellowship was with Michigan State University College of Osteopathic Medicine at Botsford Hospital. Trhoughout Julie's career, she has been very active in surgical mission work and has attended missions in the Phillippines, Ecuador, Ethiopia, Guatemala and Kenya. In her spare time Julie enjoys reading, scuba diving and cooking.
Dr. Wayne Myers is currently a general surgeon resident at Pinnacle Health Community General Osteopathic Hospital in Harrisburg, Pennsylvania. Wayne attended Allegheny College and graduated from Lake Erie College of Osteopathic Medicine. He as had two poster presentations at the ACOS Annual Clinical Assembly. Hopefully, this is the first of many surgical/medical missions for Wayne.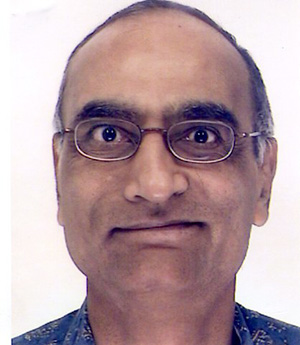 Dr. Bipinchandra Patel was born in Uganda when his grandfather and parents were in east Africa for business. He was brought up in India from a very young age with Gandhi influence in high school. He graduated from medical school and finished his general surgery in 1982 and colo-rectal surgery in 1983. In addition, Bipin also got certified with the Canadian Board of Surgery. Pursuing his passion to learn, he got his Healthcare MBA and JD.
Bipin loves to teach and has been actively involved with teaching ATLS residents at Guithrie and 3rd and 4th year Syracuse medical students rotating at local hospitals.
He began his volunteer surgical missions with Doctors Without Borders and joined them in Liberia and Sri Lanka. Bipin also joined Operation Medical in 2014 on its India mission and looks forward to many more.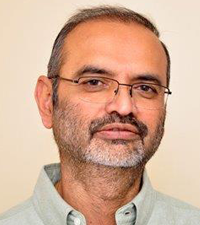 Dr. Mukul Parikh is one of the founders and current President of Operation Medical. He has participated in 12 medical mission in countries such as Thailand, India, Ethiopia, the Philippines and India. He believes strongly in the mission of Operation Medical. Mukul was the President, Diplomates Society of Harrisburg (for Board dertivied Physicians) in 1997 and is currently President Elect of the Dauphin County Medical Society. He is very involved in community and philanthroopic work both at home and abroad. When he is not working he enjoys golf, yoga and nature walks.
Dr. Amber Newell current works at Baptist Medical Center in Jacksonville, Florida in the Emergency Resources Group and Sheridan Emergency Physicians of Georgia, LLC. She attended Edward Via Virginia Colleg of Osteopathic Medicine where she received her Doctor of Osteopathic Medicine in 2011. Amber prepared a poster presentation "A Stab Wound to the Left Hemithorax with Contralateral Intrathoracic Injury" for the University of Florida College of Medicine.
Amber has participated with Global Medical Missions Outreach in the Dominican Republic where her duties included women's health exams and distribution of educational materials during patient encounters.