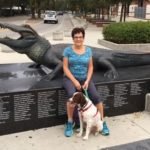 Sue L. Miller, CRNA
Sue Miller is Certified Registered Nurse Anesthetist and has been in practice for 38 years. She currently works per diem at Pinnacle Health Hospital in Harrisburg, PA. She has been a volunteer for Operation Medical since its inception and is very actively involved in our supply warehouse activities. Sue has been instrumental in packing and keeping track of every detail of the over 19 bags, 900 pounds of medical supplies that will be transported by our volunteers to the mission camp next week! This will be her 10th mission trip and her fourth trip to India.
When not working or volunteering, she enjoys traveling, and spending time in Florida with her husband Jim and their 4-legged faithful companion Sage.
Thank you for your dedication to serving others Sue, it's an honor to serve by your side….And welcome back to another mission trip!
Parul Krishnamurthy, MD

Parul Krishnamurthy, M.D. is an obstetrician-gynecologist and practices at Pinnacle Health Systems in Harrisburg, PA. She earned her medical degree from Bombay University in India and completed her Obstetrics & Gynecology Residency at The North West Regional Health Authority Manchester, United Kingdom and The Reading Hospital & Medical Center, Reading Pennsylvania. She is Board Certified with the American College of Obstetricians & Gynecologists and provides comprehensive care in both gynecology and obstetrics, including high risk obstetrical care, and minimally invasive gynecological surgery. She has been in practice for over 30 years and is no stranger to medical outreach — Dr. Krishnamurthy has been on multiple surgical mission trips. Operation Medical is delighted to have Parul with us this year in Valsad.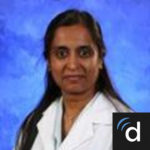 Uma Parekh, MD
Dr. Uma Parkeh is an anesthesiologist in Hershey, PA and is affiliated with Penn State, Milton S. Hershey Medical Center. She received her medical degree and has been in practice for over 30 years. She is one of 76 doctors at Penn State, Milton S. Hershey who specializes in Anesthesiology. Welcome to the Valsa Team Uma!