Mukul Parikh, MD — a Central Pennsylvania physician with a strong passion for medical volunteer work in underdeveloped countries—has been named recipient of the Pennsylvania Medical Society's (PAMED's) 2014 Physician Award for International Voluntary Service.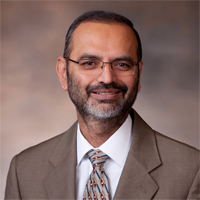 Dr. Parikh, a practicing anesthesiologist at Riverside Anesthesia Associates and Pinnacle HealthSystem in Harrisburg and a 28-year PAMED member, has participated in more than a dozen surgical missions to the Philippines, India, Thailand, and Ethiopia. His family, including his wife and fellow anesthesiologist Neelima Parikh, MD, and his sons Ankur and Anuj, who also are physicians, often join him on his mission trips.
Dr. Parikh was nominated for the award by the Dauphin County Medical Society.