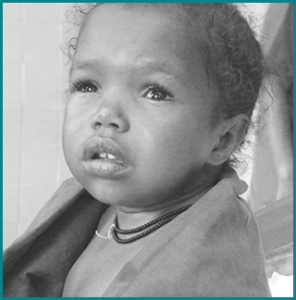 Our Mission:
Operation Medical is an organization of volunteers made up of trained medical professionals and other individuals committed to promoting and providing high quality medical care and education to communities that do not have adequate access to medical care.
Our Vision:
Operation Medical's vision is to become recognized as a leading organization in Central Pennsylvania for supporting a strong and varied network of healthcare providers and other individuals dedicated to providing medical care and supplies to individuals for whom such care is problematic.
How We Are Different:
We do not have boundaries to the types of medical services we are willing to provide or places we will travel. Our emphasis is on the medical needs of the community, with the safety of our patients and our volunteers being our #1 priority. Our safety and quality protocols ensure our patients receive the best care possible. All trips are carefully coordinated with local hosts and their medical community in order to optimize the success of our visit and make certain our volunteers have a positive experience. We audit results and provide training for all of our partners.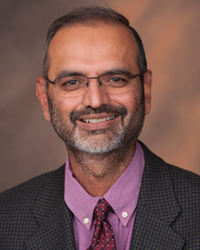 Mukul Parikh, MD - President
Dr. Parikh has participated in 16 medical missions in countries such as Thailand, India, Ethiopia, Malawi, and the Philippines since 2001 and has organized and coordinated surgical missions to India in 2004, 2008, 2013, 2014, 2015, and 2016. He believes strongly in the mission of Operation Medical's mission of helping the underserved. Dr. Parikh has served as Chairman, Department of Anesthesia, at Pinnacle Health System from 2008 to 2015 and was Vice-Chair from 1999 to 2007. He is Director of Anesthesia at PinnacleHealth West Shore Hospital. Dr. Parikh served as President, Society of Diplomates of Harrisburg (for board-certified physicians) in 1997 and is currently President of Dauphin County Medical Society. He received the International Voluntary Service Award from Pennsylvania Medical Society in October 2014 and the Distinguished Community Service Award from the Asian Indian Americans of Central Pennsylvania in December 2013. He is very involved in community and philanthropic work, both at home and abroad. When he is not working, he enjoys golf, yoga and nature walks.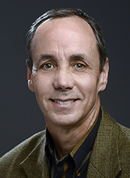 J. Bret DeLone, MD, President-Elect
Bret DeLone, MD, is a board certified general surgeon with the Kunkel Surgical Group – Spirit Physicians Services, Inc. and is Chief of Surgery and a Medical Executive Committee member at Holy Spirit Hospital. As well, he is also an appointed member of the Pennsylvania Board of Medicine. His physician leadership includes past service as Holy Spirit Hospital Medical Staff President, as a member of the Holy Spirit PHO Board of Directors, and Chairman of the Primesource PHO Board. He is an active staff member of PinnacleHealth Hospitals and Grandview Surgery Center, and Associate Professor of Surgical Education at Hershey Medical Center. Dr. DeLone has long been a spokesperson and advocate on physician and patient issues. He co-hosts "Medical Matters," a news radio program on WHP 580. As well, he often appears as a guest on discussion format television and radio programs, speaks at civic meetings and community events, and has provided health related testimony before the legislature. Dr. Delone resides in Camp Hill with his wife, Dr. Carrie DeLone.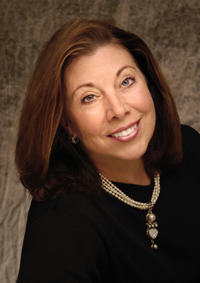 Mary Jensik, CPA - Vice President
Mrs. Jensik is a Certified Public Accountant with over 25 years of experience in public and not-for-profit auditing and accounting. In addition, over the past 15 years she has been in private practice consulting with not-for-profits and small businesses. She has served on several boards of directors in the Harrisburg area and been involved in fundraising for many of these organizations. She has been involved in medical missions for seven years and has participated in five medical missions with Operation Medical in India; Malawi, Africa; and Haiti. Mary is an avid traveler, where she practices her photography skills and is also an accomplished jewelry designer. She also enjoys biking with her husband and quilting.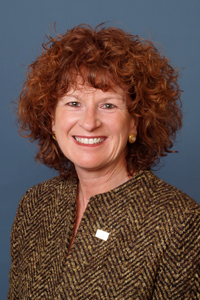 Jewel Cooper, Secretary/Treasurer
Jewel Cooper is the Director of Business Development for LeTort Trust and Boyer & Ritter, LLC.  Previously, she was a Senior Vice President with BB&T Bank responsible for business development in Dauphin and Cumberland Counties.  Prior to that position, she was a Retail Executive responsible for the branch network in the Capital Region.  She has over 30 years' experience in the financial services industry.
She currently serves on the boards of United Way of the Capital Region, Dixon University, CREDC and Operation Medical.  She is the immediate past chair of CREDC and a past chair of the United Way Campaign.  Jewel is an alumnus of Leadership Harrisburg and is a member of the Servant Leadership Society.  She is also a member of the Legacy Society of the YMCA.  She is also active in the Rotary Club of Harrisburg.
She and her husband reside in East Hanover Township.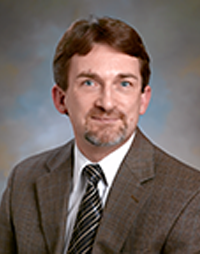 Ken Arthur, MD
Dr. Arthur is a plastic surgeon practicing in Lancaster, Pennsylvania, for the past 28 years. He became involved with surgical mission work seven years ago and has participated in eight trips including the Philippines, India and Nepal. The opportunity to use his surgical training for those who would otherwise not receive care, along with the chance to experience the culture and people at each mission site are his motivating factors for participating in Operation Medical. Outside the operation room, he enjoys music and plays guitar and sings in a rock band.

Scott G. Barnes, D.O.
Graduated from the Philadelphia College of Osteopathic Medicine in 1976. Did an internship and residency in Internal Medicine in the Harrisburg health system, followed by a fellowship in Hematology and Medical Oncology plus research, at the Pennsylvania State University Medical School and hospital at Hershey, PA. Dr. Barnes started practicing Hematology/ Medical Oncology in Harrisburg in 1984 until his retirement in 2012. He has been active in several local and national medical societies, community-based and faith-based projects. He has published eight medical articles concerning research in nationally recognized journals as well as publishing eight research- based abstracts for the American Society of Hematology, American Society of Clinical Oncology and the American College of Physicians. He has also presented research abstracts at these same nation meetings. He continues to live in the Harrisburg area.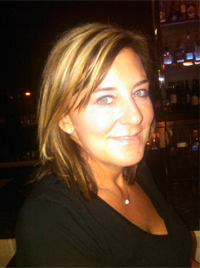 Carol Donahue, RN
Ms. Donahue is a registered nurse whose expertise is in the operation room. She has been involved in eight medical missions to the Philippines, Thailand and India during the past 17 years. She has worked tirelessly coordinating and packing necessary operating room supplies needed for the surgical camps and, during the missions, functioning as the circulating nurse for all operating rooms. Additionally, she has participated in the education of local nursing staff during surgical mission camps. She enjoys traveling and spending time with friends and family.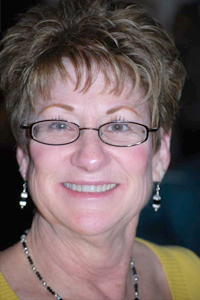 Rise' Enoch
Ms. Enoch is a consultant with a not-for-profit organization and has been working with medical mission efforts for two years. In 2014, Ms. Enoch participated in her first trip abroad to Valsad, India. She feels a sense of giving back when working with others less fortunate. She has contributed many hours of her skills and energies to ready trips for missions.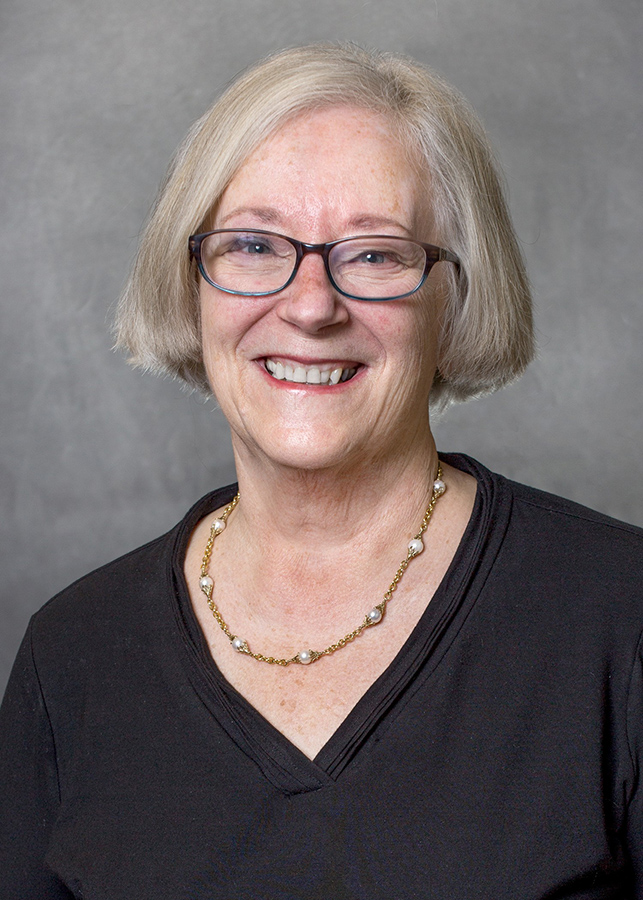 Constance Foster
Constance Foster is a Senior Partner at the law firm of Saul Ewing Arnstein & Lehr LLP where she handles a broad range of matters with a concentration in business and insurance law.  At Saul Ewing Arnstein & Lehr, she served on the firm's Executive Committee, was Chairman of the Firm's Business Department, and Managing Partner of the Harrisburg Office.
Connie is the Recipient of Women of Influence – Lifetime Achievement Award, Central Penn Business Journal, 2010 and the YWCA Legacy Award in 2018.  She served as Chairman of the Board and Campaign Chair for the United Way.  She currently sits on the Board of the Kline Foundation and Penn National Insurance Company.
Connie resides with her husband in Paxton Township.

George Grode
George Grode has been active in the health care and insurance fields professionally and as a volunteer in Pennsylvania for over thirty years.  He served in the Administration of Governor Dick Thornburgh as Assistant Secretary for Policy and Planning and as State Insurance Commissioner.  He served Pennsylvania Blue Shield and its successor organization Highmark in numerous capacities retiring as Executive Vice President for Government Business and Corporate Affairs.  George has been an active volunteer with a dozen health, education and human service organizations including terms as Board Chairman for Pinnacle Health System, American Red Cross of the Susquehanna Valley, United Way of the Capital Region and Drug Free PA.  He lives in Wormleysburg, Pennsylvania with his wife Brigid.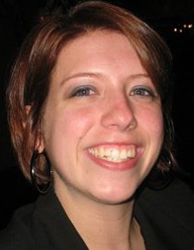 Rachel Jones
Rachel Jones is a Physician Recruiter for PinnacleHealth and recruits physicians and non physician providers with a particular focus on inpatient services.  She serves as a liason between candidates and clinical and administrative leadership, manages job advertising for both internal and extenal job boards, assists with the overall marketing campaign and event coordination and assists with onboarding and retention.  In addition, Rachel's volunteer activities include Membership Chair, Board of the Human Resource Professionals of Central Pennsylvania; Spring Fundraising Chairl, Junior League of Harrisburg; Volunteer Chair, Gala Committee Suits to Careers; Website Committee Chair,Mid Atlantic Physician Recruiter Alliance.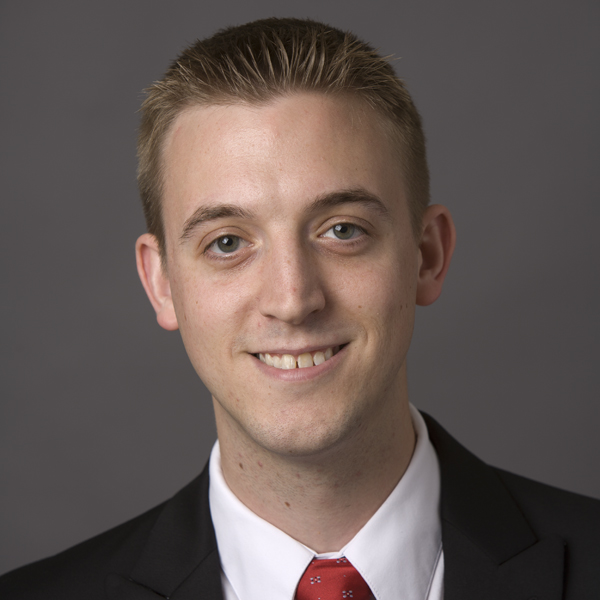 P.J. Kemerer
P.J. is a senior relationship manager of M&T Bank working on the commercial real estate team in Harrisburg, PA.  He is responsible for managing a large commercial loan portfolio, sourcing and onboarding new customers, and serving as M&T's primary point of contact for the comprehensive banking needs of local real estate developers.  P.J. also serves as co-chair of the IGen PA Resource Group, part of M&T's diversity initiative.  Prior to his current position, P.J. was a music teacher in a small school district in upstate New York.  He lives in Mechanicsburg with his wife and their two daughters.
P.J. has a BM in Music Education, Mansfield University of PA, MM in Music Education, Ithaca College and MBA from Cornell University's Johnson School of Business.  In addition to serving on the Board of Directors for Operation Medical, P.J. is on the Board of Directors of Harrisburg Symphony Orchestra and Steering Committee Co-Chair, Bridges Society of the United Way of the Capital Region.  He was in Class of 2016, Leadership Harrisburg Area Community Leadership Series and is the Music Director of Liberti Church in Harrisburg, PA.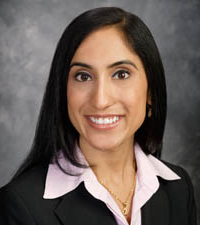 Meera Modi
Mrs. Modi is a corporate attorney at McNees Wallace & Nurick LLC, where she represents both corporate clients and nonprofit entities. She has dedicated over 20 years of volunteer service to a variety of charitable organizations. She joined the board because she believes in Operation Medical's mission of providing access to high quality medical care, which is something that many of us take for granted. In addition to serving on the board of Operation Medical, Meera is a member of the board of directors of Tres Bonne Annee, the Development Committee for the Whitaker Center for Science and the Arts and is a member of the Leadership Team of the Junior League of Harrisburg. In 2015, Meera was selected as one of Central Penn Business Journal's "40 Under 40" award recipients.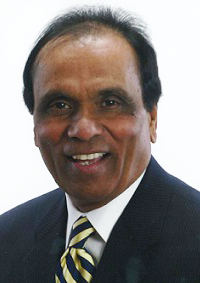 KD Patel
Mr. Patel is co-founder of Hersha Hospitality Management, LP. He has served on the board of numerous organizations, including the American Red Cross, United Way of the Capital Region, Penn State University, and Asian Indian Americans of Central Pennsylvania. He joined Operation Medical's board after traveling overseas on three separate medical mission trips and witnessing first-hand the scope of the mission's impact to those in need. He's proud to support Operation Medical's vision, as the organization's values are aligned with his own personal beliefs. In his spare time, he enjoys golfing, traveling and spending time with his family.
Advisory Board Members: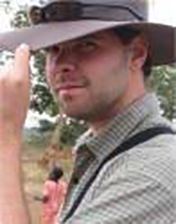 Banker Henson, DO
Dr. Henson is a general surgeon and is the founder and a board member of World Camp Inc., a NGO working in Malawi, Africa. He put through the original paperwork to found the organization while he was still in college. He has successfully led more than 200 volunteers through the World Camp program, taking the time to show each one the ups and downs of working in Africa, while looking out for the well-being of all. In addition to his work in Malawi, he has worked in South Africa, Zambia, Zimbabwe, Botswana, India, and Honduras and completed a bike trip through most of eastern Africa. He is a Magna Cum Laude graduate of the University of North Carolina and recently completed his surgical residency in Harrisburg, PA.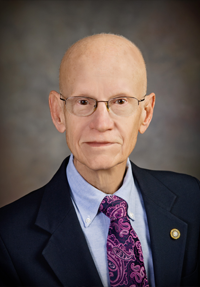 John Judson, MD
Dr. Judson has traveled on 60+ medical mission trips in the past 45 years. He spent two full years in Haiti and has traveled to the Dominican Republic, Nicaragua and Poland. He is interested in working to serve the medically underserved and coming together with others to share ideas and resources. He feels that a group such as Operation Medical can do much more together than the sum of an individual's singular efforts. In his spare time, he enjoys aviation, hiking and participation in the Harrisburg Rotary Club.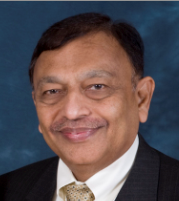 Kiran Patel
Mr. Patel has over 30 years of experience in hospitality/lodging development. He currently serves as Chief Investment Officer for the Hersha Group, managing the company's complex development and financing activities. He has been a principal with the Hersha Group since 1993. In 1992, Mr. Patel founded Kunj Inc., a strategic consulting company focusing on structuring commercial transactions, development strategies and real estate development. Mr. Patel has served, and continues to serve, as a board member for various community service organizations. These affiliations include The Foundation for Enhancing Communities, Asian American Indians of Central Pennsylvania, Penn State Harrisburg, India Heritage Research Foundation and Harrisburg Regional Chamber of Commerce. Philanthropy and helping the underprivileged are some of his passions, as is spending time with his two grandchildren. Over the past five years, he has coordinated and traveled on multiple international medical missions and looks forward to participating in many more with Operation Medical.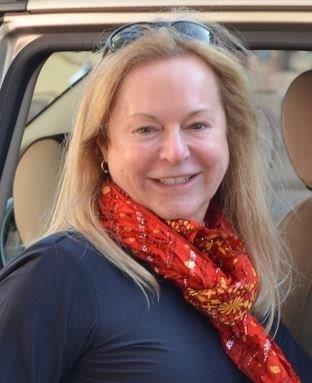 Cheryl A. Peck
Cheryl Peck is a Project Manager for Penn Medicine, Lancaster General Health in Lancaster, Pennsylvania. She became involved with surgical mission work seven years ago and has participated in eight trips to locations in Philippines, India and Nepal. One of our founding members, Cheryl has served on the board of directors, volunteered at our warehouse and currently sits on the Advisory Committee. In her spare time, Cheryl enjoys traveling the globe, culinary arts and playing music in a rock band.
Staff:
Executive Director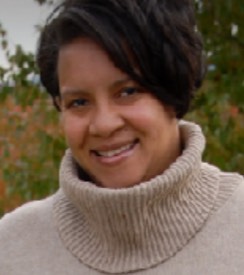 Kimberly Whitehurst
Kimberly joined Operation Medical in 2017.  She received her Bachelor's degree from George Mason University and has over 14 years experience in the non-profit sector.  She previously worked for a non-profit oral health association in Washington, D.C., for nine years as the Manager of Membership Services.  She resigned from that position to raise her twins while serving as a Consultant with the organization for an additional five years.  She and her family moved to the area after her husband retired from the United States Marine Corps.  She enjoys spending time with her family and friends, as well as traveling.